Try a noninvasive and pain-free
Jawline or Neck Lift!
Only $250
($400 value)
---
Try both
Jawline and Neck Lift
Only $475
($700 value)
Who is an ideal candidate for a Neck or Jawline Lift?
• Patients who want to address sagging jawlines and jowls
• Patients seeking a noninvasive treatment with visible results
Why our patients love this treatment:
• 80% of our patients see results after just one session
• Pain-free and non-invasive treatment
• Little to no downtime or recovery
How do Neck and Jawline Lifts work?
Using Alma Accent Prime's proprietary technology, we deliver radiofrequency (RF) energy
deep into the dermis in order to stimulate collagen production while tightening and lifting saggy skin.
Before & After Results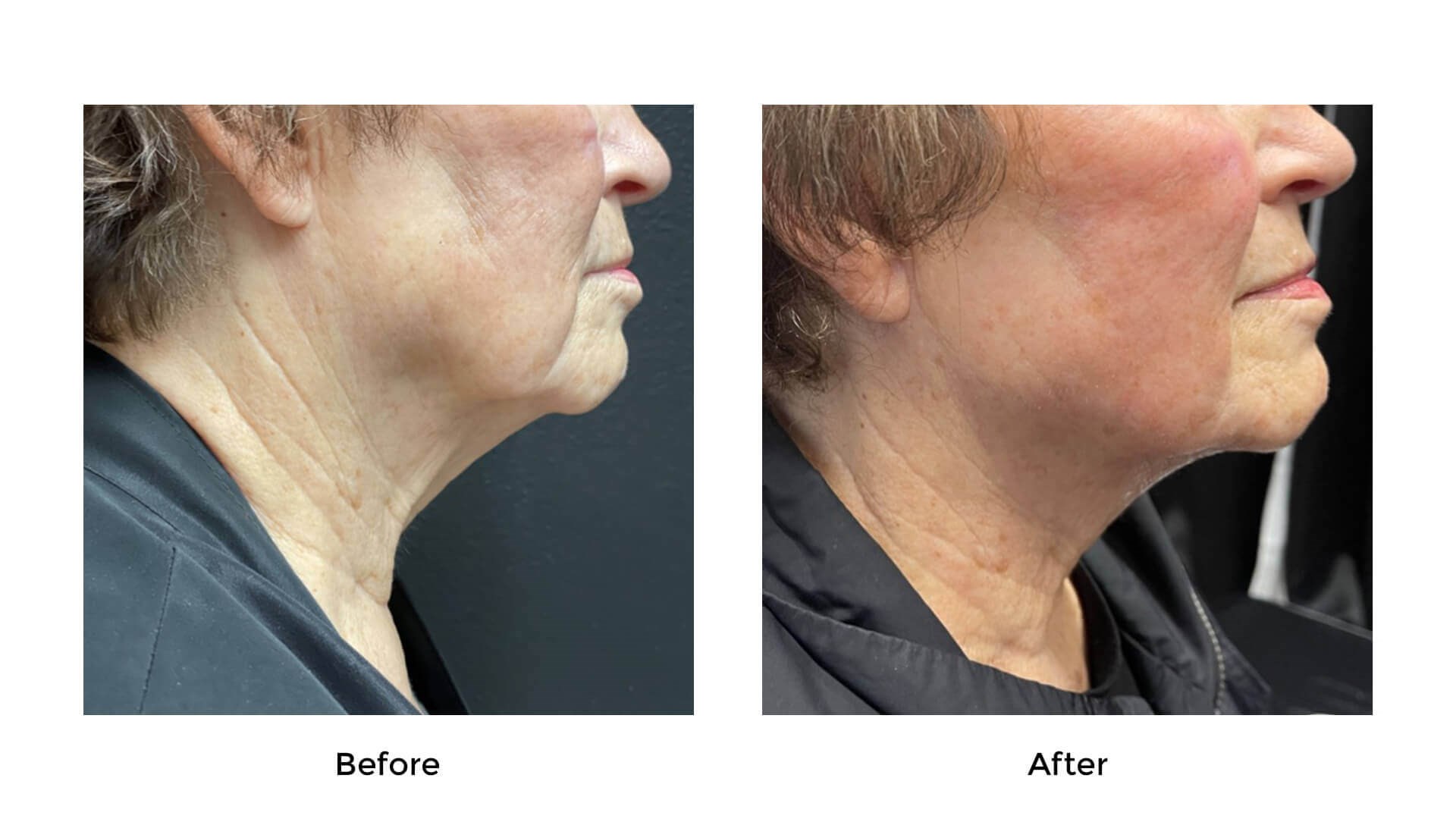 Neck and Jawline Lift FAQ
How long Does it Take to Perform a Neck or Jawline Lift?
These treatments generally take between 45 – 60 minutes per treatment area. Patients typically describe the procedure as feeling like a hot stone massage for the lower face or neck area.
How long before I see results from a Neck or Jawline Lift?
80% of our patients see a noticeable change right away. In order to help you see definitive results, we will usually briefly stop after doing the first half of the jawline or neck to show you the difference between the two sides.
How many sessions will I need?
We recommend between 3 – 6 treatments, depending on the age of the patient, as well as their amount of skin laxity and overall goals.
Are the results of the procedure permanent?
Yes, the results are permanent. However, patients should keep in mind that we all continue to age and our bodies are always changing.
What is the recommended maintenance After a Neck or Jawline Lift?
We tell patients that it is best to undergo 1 – 3 touch-ups per year in order to protect their investment and help maintain their results.