Results for sensitive skin*
Procedure Details
Our patient came to us looking for a way to address signs of aging such as skin laxity and jowls. She has sensitive skin, is worried about using injectable aesthetics and wanted something pain free with little to no down time.
More
A painfree lower face lift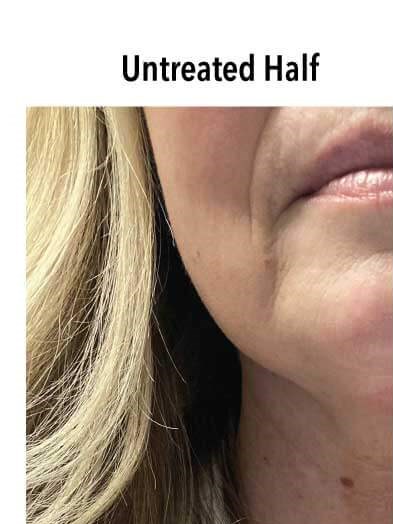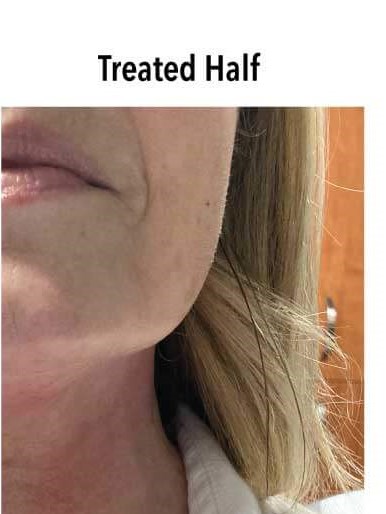 Pain free and no downtime needed with instant results. More
Knowing that our patient was looking for a non invasive solution to her lower face concerns such as skin laxity and a sagging jawline we recommended that she try the radio frequency engery jawline lift. This treatment is a great option for those who want pain free treatments and do not want to use injectables.
After just treating half her face, she sat up to compare the two sides and was overjoyed to see instant results. This treatment feels like a hot stone message for yor face. Due to the heat you will appear red for about 30 minutes but then that's it, no additonal downtime! Even though 80% of out patients see result after just one treatment we still recommend that they get a series of 3-5 treatments depending on their age, size and also desired outcome.